articles
Tools that make it surprisingly easy to create mockups in app development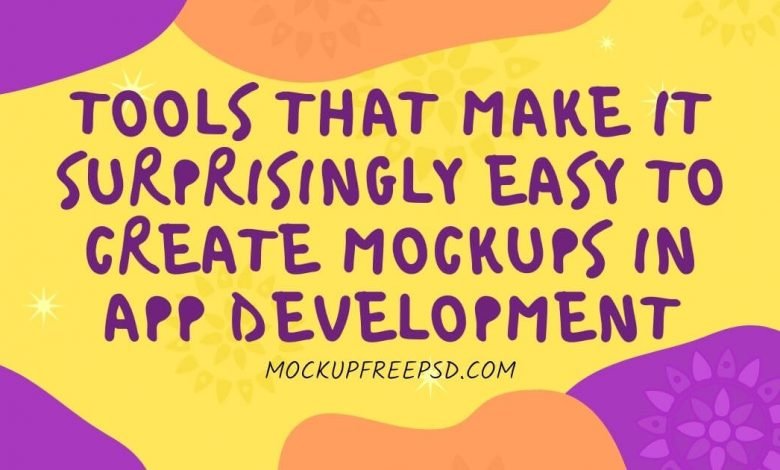 It's been a long time since it was called mobile first. In the case of mobile, users may feel uncomfortable if they do not consider the design including screen transitions.
In order to eliminate those negative factors, let's make it consciously from the mockup stage.
There is an image that mockups take time to create, but you can create them efficiently by using tools.
This time, we will introduce all the mockup creation tools especially for mobile. Please use it when developing apps and mobile services.
Mobile Mockup Creation Tools
1) fluid
It is a tool that allows you to create mockups intuitively and easily using the parts prepared in advance. You can create it by simply dragging and arranging the parts on the browser.
Many of the parts used in the basic UI design are available, which is enough, but if you have something you want, you can upload an image. Although it is a service for overseas, it is easy to create, so most people can use it without reading the explanation.
The limit is 10 pages per project, but you can use it for free. If you have a paid plan (monthly or annual payment), you can use more functions depending on the price. If you are interested, try it for free.
2) POP
It is a tool that allows you to prototype apps based on images. By importing the handwritten application screen image, you can easily check the appearance and screen transition.
After all, it is attractive to be able to capture handwritten sketches. If you have something to write on paper or a smartphone, you can always make a mockup, so it is especially recommended for analog people.
There are 3 types of apps, iPhone app, Android app, and Windows app, so please download according to your device. There are restrictions on the number of projects and members, but you can also use it with a free plan. For those who want to use it up, we offer a paid plan from $ 10.
3) Flint
It is a tool that can be used by simply uploading an image and linking it. Since you can select various actions at the time of screen transition, you can create a concrete image.
"Flinto for Mac" that can be used on Mac and "Flinto Lite" for smartphones are available, and you can try them for free. After the trial period ends, you will be charged a usage fee.
4) Proto.io
It is a tool that pursues reality like a real app. With a live view function, you can proceed with the creation work while checking on the actual machine. Since it allows complicated settings, it seems to be difficult to get along with tools that are easy to use, but it is perfect for those who value functionality.
It's a paid tool, but you can try it for free for 15 days. There are monthly and annual payments for paid plans, and the price increases as the scale of the project grows. The cheapest plan is available for $ 24 per month.
5) Interface3
Intuitive i in operation OS app mock-up of is a tool that can be created. A realistic mockup is completed just by adding the necessary elements to the screen and making the settings at the time of screen transition. It is easy to use even for beginners of the tool because it is easy to understand with explanations in the video.
The app offers a free version that you can try for free, and you can upgrade to a fully usable version for $ 9.99.
6) AppCooker
It is a tool that allows you to prototype iOS applications using iPad and iPad mini. You can also create mockups, screen transitions, screen designs, and even make sales forecasts.
Because it is multifunctional, it is recommended for those who want to use it in various scenes rather than those who want to make mockups. Of course, it is also a suitable tool for those who use the iPad on a daily basis.
It's a paid app and sells for $ 14.99 on the App store. Although the trial is not possible, the official home page so you can watch videos on, you will find a feeling of use and once to watch.
Another point is that you don't have to pay continuously because it is sold out.
7) inVision
A wireframe creation tool with excellent sharing capabilities within a team. It is one of the most acclaimed tools in the world. Famous companies such as Enwenote and Twitter introduced it. The great thing about inVision is that you can work efficiently with multiple people.
It even has a status management function that allows you to add comments to what you have created and keep track of the progress, providing strong support for your work within the project. It is full of nice features that you can change the color of comments and comment on figures.
It can be used not only for wireframe creation but also for design check. We have plans that can be used for free to full-scale ENTERPRIZE plans, so you can choose according to the usage scene.