articles
Mockup tools you can use! What are the tips to make it easily?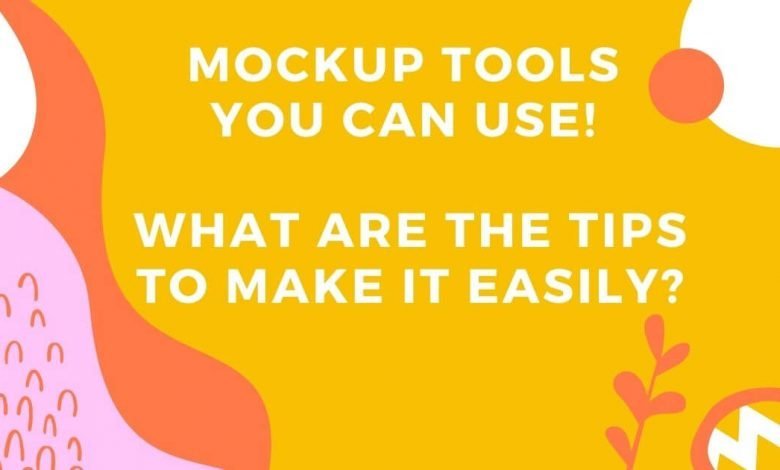 How do you present your content when presenting unfinished products and services at internal meetings and business partners?
As long as there is no real thing, it is a common and good way to make a presentation using a completed image diagram. However, making them from scratch is a daunting task.
Therefore, this time, we will introduce a "mockup tool" that anyone can easily create a completed image. Use the mockup tools recommended in this article to easily create high quality finished images!
Basic knowledge of mockup
First, let's briefly learn about mockups. If you already know enough about mockups.
* What is a "mockup"?
Mock-up literally means "a full-scale model." In the world of web production, it refers to a full-scale model of a website, app, or various other items.
Mockup tools are tools for making mockups of products and services. There are a wide variety of tools, from those that can be used on a web browser to those that are offline.
There is a similar term "prototype", but "mockup" is a model that focuses on the design side, and "prototype" is a model that focuses on the functional side. However, the two are often confused.
* Meaning of using mockups
The mockup is a model that is almost real. Therefore, when presenting a product or service, it has the effect of making it easier for the other party to have an image of the real thing.
It also helps you share your production image within your team.
In addition, mockups often reveal problems that were not apparent at the design stage or wireframes. Writing out a realistic design as a mockup also leads to early detection of service issues.
Recommended Mockup Tools
Here are some recommended tools you can use for mockups.
1. cacoo
It is one of the mockup creation tools that supports Japanese. I have the impression that there are many domestic users.
The biggest feature of cacoo is that it runs on a web browser and allows you to collaborate in real time. There is no doubt that work efficiency will be greatly improved by making mockups by multiple people at the same time.
The disadvantage is that it is a little heavy, but it is worth a try because it is relatively inexpensive to use.
Price: $ 4.95 to $ 15 per month (free version plan available)
Type: Browser app
2. prott (plot)
It is one of the mockup creation tools that supports Japanese. It is also used by major domestic companies such as KDDI and DMM.
It is a tool that runs on the Web, and it is characterized by being able to reproduce a real app without writing code. It has many useful functions for collaborative production and proposals, such as a share function, a comment function, and a presentation function.
Recommended as a tool that even beginners can easily use.
Price: 1900 yen per month ~ (Free plan available)
Type: Browser app
3. InVision
It is a very famous mockup creation tool overseas. Global companies such as Twitter, NETFLIX and Amazon also use InVision when developing apps.
It runs on the web and allows you to share mockup files with others. You can also leave logs and comments for your design. It's a very useful tool for collaborative production.
Price: $ 15 / month (free plan available)
Type: Browser app
4. moqups
A mockup creation tool that runs on a web browser.
It can be produced without downloading, and the development team can easily share the production of mockups. Sharing is possible with just one URL.
It is a tool that is recommended for non-designers as it is very light and intuitive to create. There are also templates for smartphones, which will be very useful in the modern age of mobile first.
Price: $ 13 / month (free plan available)
Type: Browser app
5. fluid
It is a tool that allows you to intuitively create mockups by combining the prepared parts by dragging and dropping.
Although it is an English web service, anyone can easily operate it because the UI is very easy to understand. It is strong against smartphones, and many materials for mobile are available.
It's available for individuals starting at $ 8.25 per month (a free version is also available), but you can use it unlimitedly for your team by paying $ 41.25 per month. This is a recommended mockup tool for team collaboration.
Price: $ 8.25- $ 41.58 / month (free plan available)
Type: Browser app
Conclusion
How was it?
Use the mockup production tools featured in this article to create high quality mockups in a short amount of time!
Thank you for reading until the end!